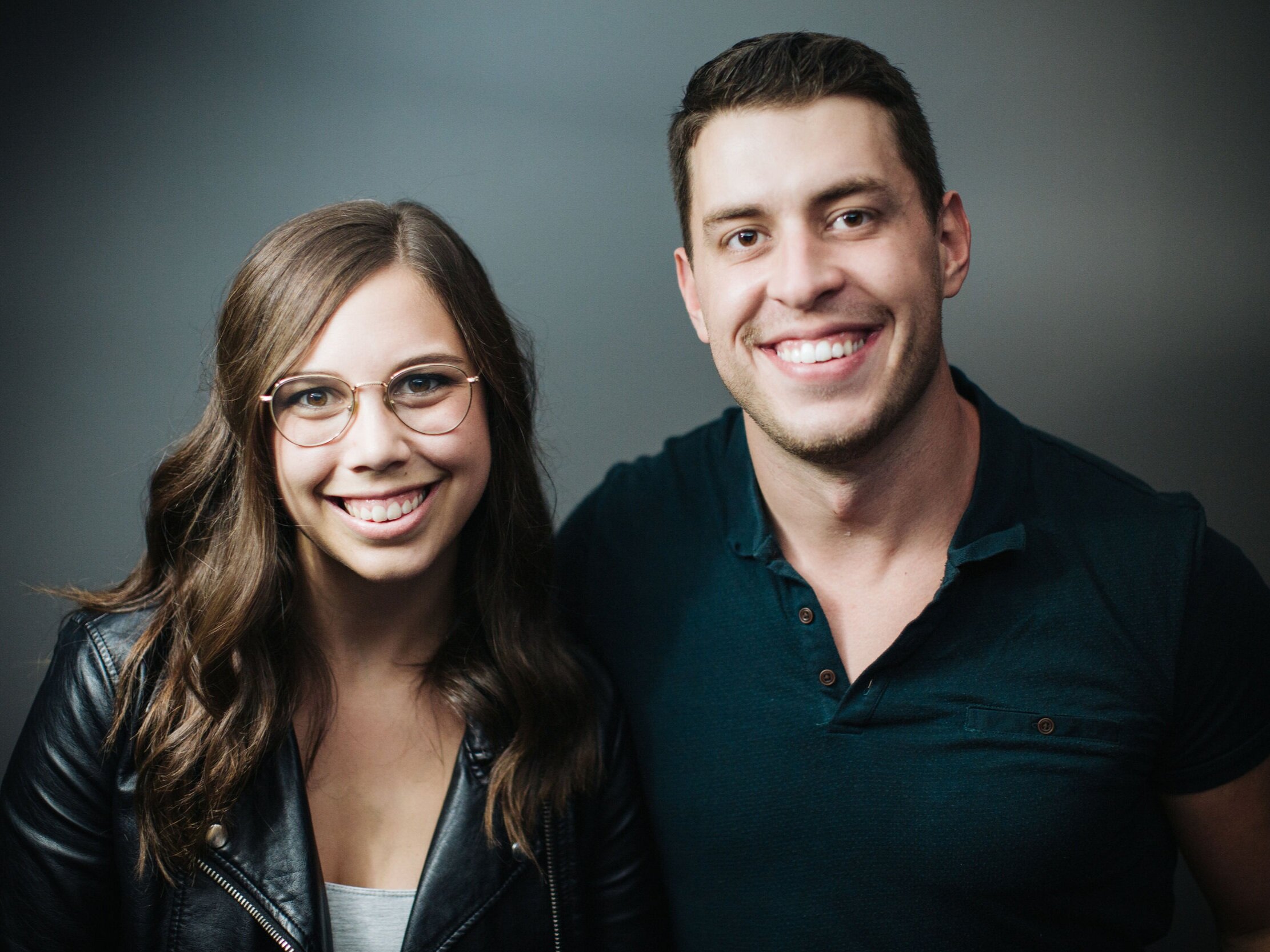 Brandon and Emma Richardson
Lead Pastors
Brandon and Emma are passionate about seeing individuals transformed and empowered by the love of God. Brandon and Emma met in 2008 and, after several years of long distance dating, chose to attend Redeemer University College together. In 2012 they got married and finished their undergraduate degrees in 2014. Emma continued her education, obtaining her Masters in Spiritual Care and Psychotherapy in 2016.
Both Brandon and Emma continue to feel a deep desire to be involved in ministry and have felt this way beginning at a young age. They are desperate in their pursuit to see and walk alongside people as they come Alive in Christ and experience His grace. They call Waterloo home and enjoy life with their daughters, Claire and Kenzington and their son Theo.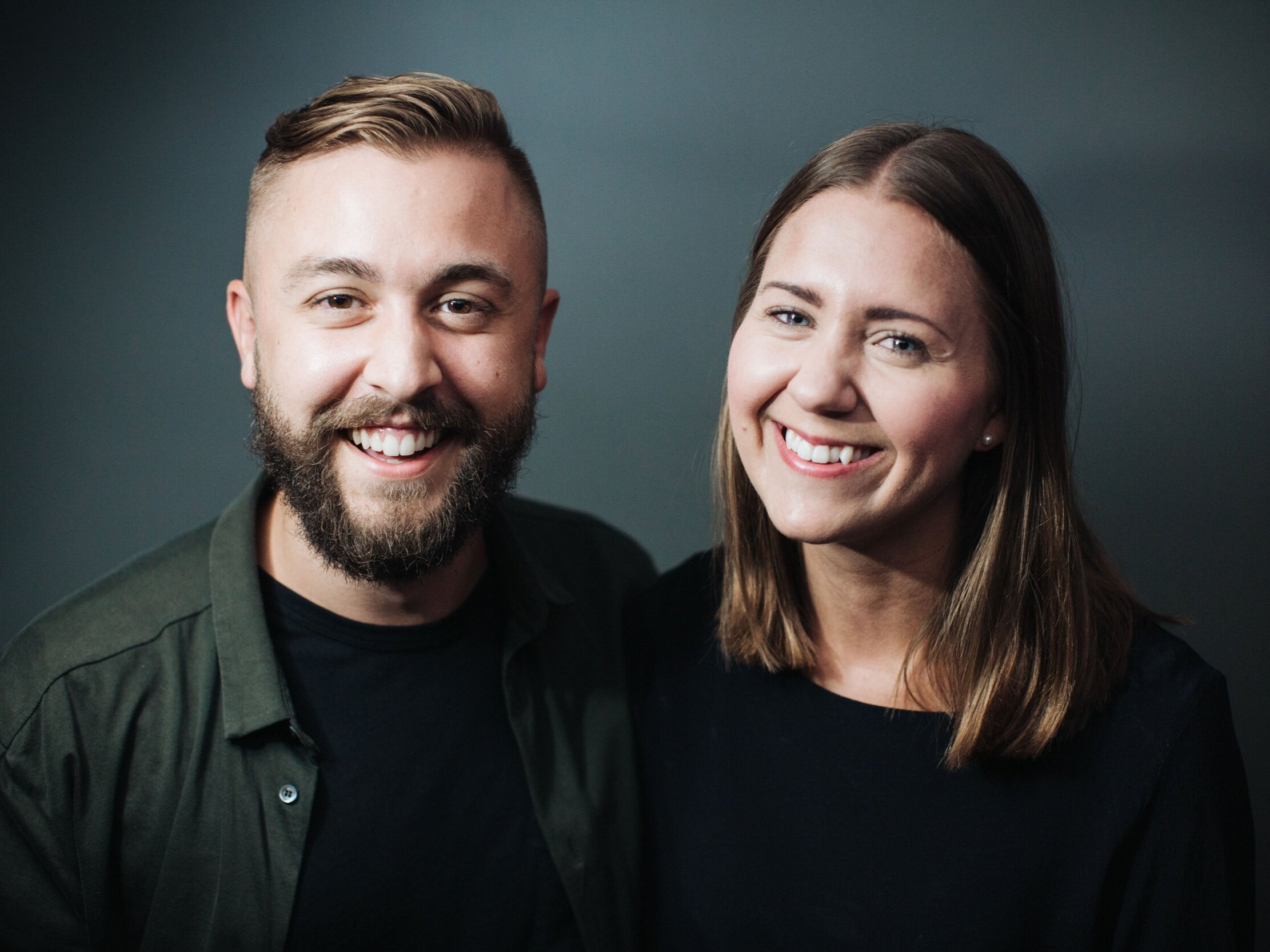 Luke and Victoria Boettger
Lead Pastors
Luke and Victoria are beyond excited to see God move in the lives of individuals through the local church. Luke and Victoria met back in 2010 in Australia, while studying at Hillsong International Leadership College. They completed their studies in pastoral leadership and worship at the end of 2011 and were married the following summer. Luke and Victoria are strategic, kind and powerful leaders on their own, only made stronger together in the way they compliment each other.
Luke and Victoria began pastoring in Sweden while Victoria continued her education, obtaining a degree in Social Work in 2016. They are passionate about seeing people experience true relationship with the Creator of the universe and to encourage individuals, as they build family in the community of Slate Church!
Executive Pastor
Ministry Lead, Business
Ben is a chartered professional accountant, with experience in the for profit and not-for-profit sectors. He strives to bring together his experience, education and passions to support the local church. He oversees the Business Ministry at Slate Church.
Ministry Lead, Connect Groups
Julia grew up in Waterloo and thoroughly enjoys entrepreneurial life with her husband, Tim. She loves making things beautiful - whether that's at her home spa or behind a camera. She oversees the Connect Groups at Slate Church and is obsessed with seeing people find authentic community in the local church.
Ministry Lead, Worship + Production
Candice's greatest passion and joy is to build the local church. Candice graduated from Wilfrid Laurier University with a degree in Global Studies, and is currently working towards a Masters of Theological Studies. She also works at an international development and humanitarian aid organization as a program analyst. She is passionate about seeing people grow in their creativity and their leadership, and use those gifts to build the kingdom of God.
Ministry Lead, Logistics
Josh grew up in the small town of Parry Sound, and moved to Waterloo in 2017. Presently, he is studying Chemical Engineering at the University of Waterloo. He loves to solve complex problems, and contribute innovative solutions towards making Jesus known throughout our region. In his spare time, Josh likes to play his guitar/piano, solve puzzles, or read a good book!
Ministry Lead, New Initiatives
Kyle is an MBA candidate at the Lazaridis School of Business. With a background in Health Sciences, Kyle is a wild combination of farmer, tech junkie, and musician. He and his beautiful wife, Miranda, enjoy life on a farm just outside Waterloo and are passionate about the mission of the Gospel and seeing people transformed through works of love. As the Ministry Lead of New Initiatives at Slate Church, Kyle strives to bring his best every day to see the Church flourish.
Ministry Lead, People
David is studying Political Science and Business, with a minor in Economics and International Trade at the University of Waterloo as well as working at a local tech company through Waterloo's co-op program. He loves travelling, cooking, and both watching/playing sports. He's passionate about People and using innovative ways to connect people into community and the local church. He oversees the People Ministry for Slate Church.
Ministry Leads, Families
Service Pastors, Waterloo - 4 and 6:30 pm
Nathan and Emily live in Downtown Kitchener with their dog/bear Maggie. Both completed their degrees at Wilfrid Laurier University, and now work for growing local startups. They both channel their passion for building new things into Slate Church's Family Ministry (kids and youth programming), building a legacy by pouring into the next generation!
Executive Pastor (Jared Moore)
Ministry Lead, Communications (Beth)

Service Pastors, Waterloo - 9 and 11 am
Jared and Beth Moore tied the knot in 2018 after Jared graduated from the University of Waterloo with a degree in Arts and Business and Beth graduated from Wilfrid Laurier's Bachelor of Business Administration program. Jared and Beth are passionate about finding new ways to grow the local church.
Service Pastors, Elmira
Internal Consultant (Peter)
Bethany studied pastoral leadership at Hillsong International Leadership College in Sydney, Australia. She is now working as a Recreation Therapist at a local child treatment centre. Peter works locally as a project manager at Toyota manufacturing company and is passionate about systems and logistics. Bethany and Peter got married in 2017 and have a passion for serving, loving and empowering others to recognize their potential in Christ.